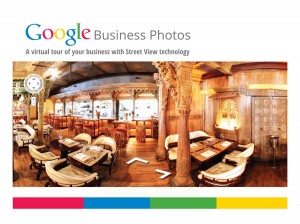 Do you need high definition photographs for your website, brochure or company magazine/newsletter? We can help you! Working with some of Dublin's most talented photographers, we can produce any amount of high quality images for you at a fraction of the normal price. Our photographers are professional, competent and friendly and can work with you to deliver your requirements. We can arrange a free consultation with one of our freelance photographers at your place of business any time. High quality prints guaranteed for all of your projects. We have excellent references available and work with a number of prominent Dublin businesses to create a top class selection of business photographs.

Professional online videos for your blog or website with SEO Services Dublin
Increase your click through rate by as much as 60% (Source: Google.com) by having a video on your website. Showcase your business or product effectively with one of our professional promo videos. Engage your customers in a modern, sleek way and grow your business online today! Please see one of our recent videos produced for Whats What online directory here.
You can also view our full gallery of recent projects by clicking on the link here.
SEO VIDEO PRODUCTION
SEO Video production for websites is a growing industry. Having a video on your site, beside your organic search engine results, or contained in your Google Adwords advert can increase your click through rate by as much as 65% (Source:Google.com webmaster Tools)
With this in mind, SEO Services Dublin have started to offer fully optimised HD videos for commercial websites, in-store promotions and email marketing campaigns. These videos are available in 360p, 720p and 1080p and are fully viewable on all smartfone devices and tablets.
We can offer a competitive price on all of these SEO video production packages should you decide to opt for a website build or one of our monthly SEO packages.
Talk to us today about your video and SEO requirements. But before you do, have a look at some of our recent projects. We hope you enjoy looking at them as much as we enjoyed producing them!
You can also view our full gallery of recent projects by clicking on the link here.