Google has finally come out and said that site speed is now an active ranking factor on their search indexes. This has always been a factor but they have now built it into their advanced search algorithm. Having a fast performing site is now vital for any successful website and business. On average, a visitor will spend 1-4 seconds waiting for your site to load on their desktop or mobile device before moving onto one of your competitors. After paying for advertising to attract new visitors, clients and sales, many online businesses fall at this last and most important hurdle.
SEO Services Dublin is Dublin's foremost experts at improving our clients site and page load speed. This is done through a combination of JS,CSS,Image and HTML improvements along with custom server configuration and available plugins. We have 2 dedicated VM servers (run in partnership with Blacknight Hosting Solutions) which gives us a significant competitive advantage over other SEO companies. We can also draw on a myriad of experience and expertise in optimising and speeding up a wide of range of websites across all industries and delivering the page speed improvements that Google just loves!
But don't just take our word for it! We use our expertise and page speed improvement experience in house and on our own site on a daily basis. We figure that if we can't do it for ourselves, we shouldn't be doing it for others. That's why we proudly display our Page Speed Insight Scores on our website and prove to potential clients that we can do what we say we can do!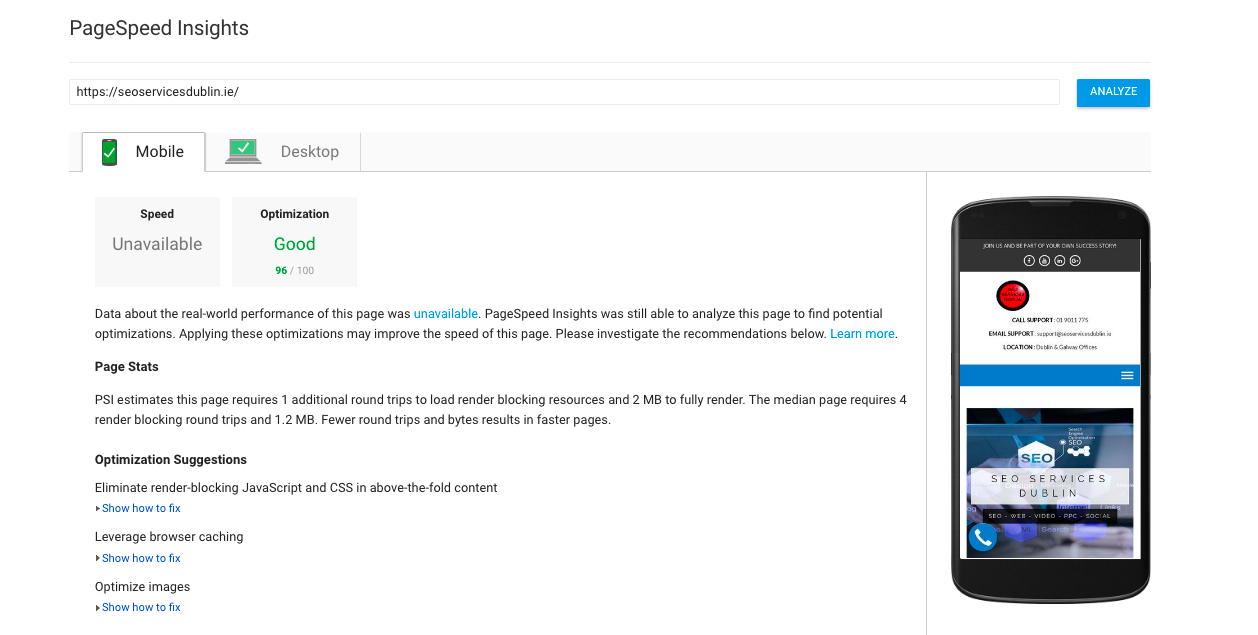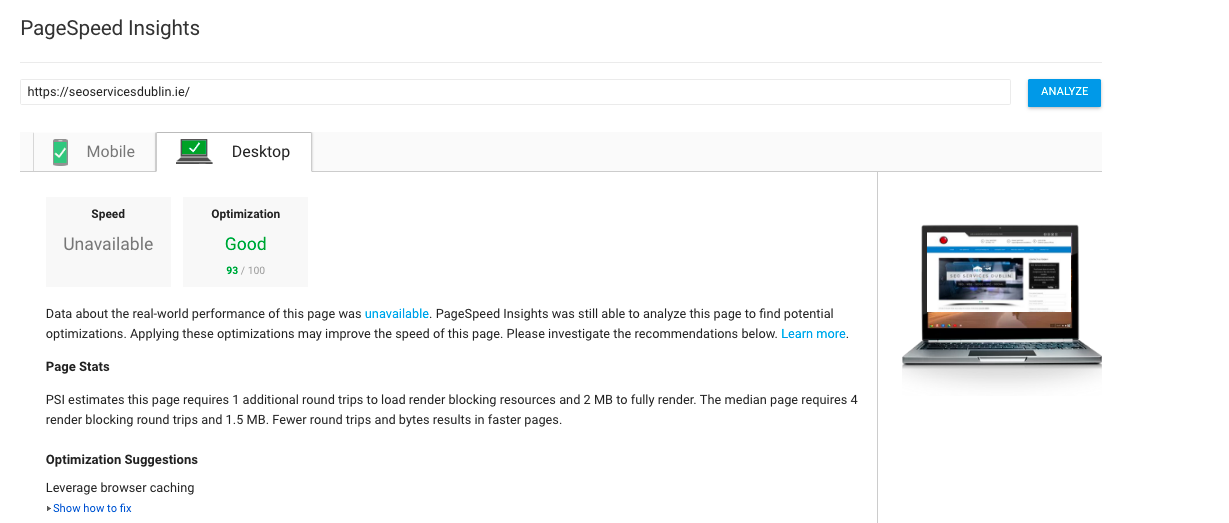 Page speed improvements mobile devices
Page speed improvements desktop devices

We are confident that no other SEO/Web company in Dublin can match our experience or results for page speed improvements and will gladly stack up our results against any one who says that they can! Case studies and live results available on request.